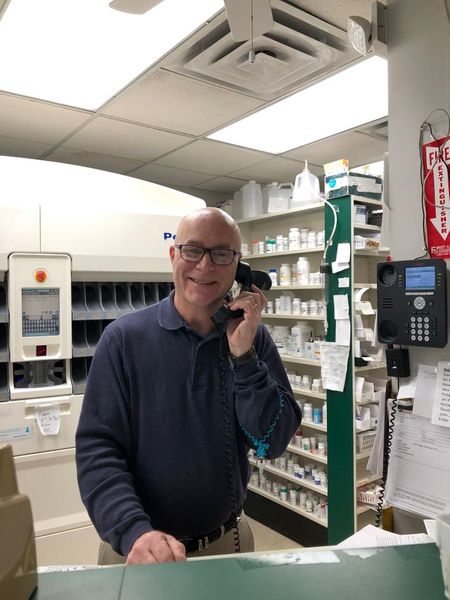 T&T Drug Store: A Family Tradition
It's hard to imagine beginning a job in the seventh grade and still working at the same business as an adult. For John Marshall, owner of T&T Drug Store, this is the reality, but he doesn't mind. Instead, he is focused on providing his customers with quality products and great customer service.
John's father, Gene, owned the store from the late 1950's until he passed away in 1994. John, who had graduated from pharmacy school in 1982, promptly took over the family business after his father's death. He and his wife Pam have owned the store ever since.
The number one goal of T&T is providing our customers with great service. We strive to get to know our customers as individuals and give personalized service that you can't find at other places. Our staff takes the time to listen to our customers and change accordingly, hoping to improve our service more and more with each day. John says his staff puts their best into everything and work hard every day to make sure the customers remain happy.
The owners and staff of T&T Drug Store would like to thank our customers for your continued support. We take pride in being named Henderson's Best Pharmacy, and will continue working hard to provide our customers with the best products and unmatched customer service.
T&T Drug Store is located on the corner of Letcher and Clay Streets, and is open Monday through Friday, 8 a.m. to 7 p.m., Saturday 8 a.m. to 5 p.m., and Sunday, noon to 5 p.m. We offer free city-wide delivery for prescriptions. Stop by or contact us at 270-827-3503 for all your pharmacy needs!
In addition to being named Henderson's Best Pharmacy, we offer more than just a place to fill your prescriptions. Need a gift? We also carry a variety of gift items including Possible Dreams Santas, Angels, University of Kentucky merchandise, purses, and more!
Our Team